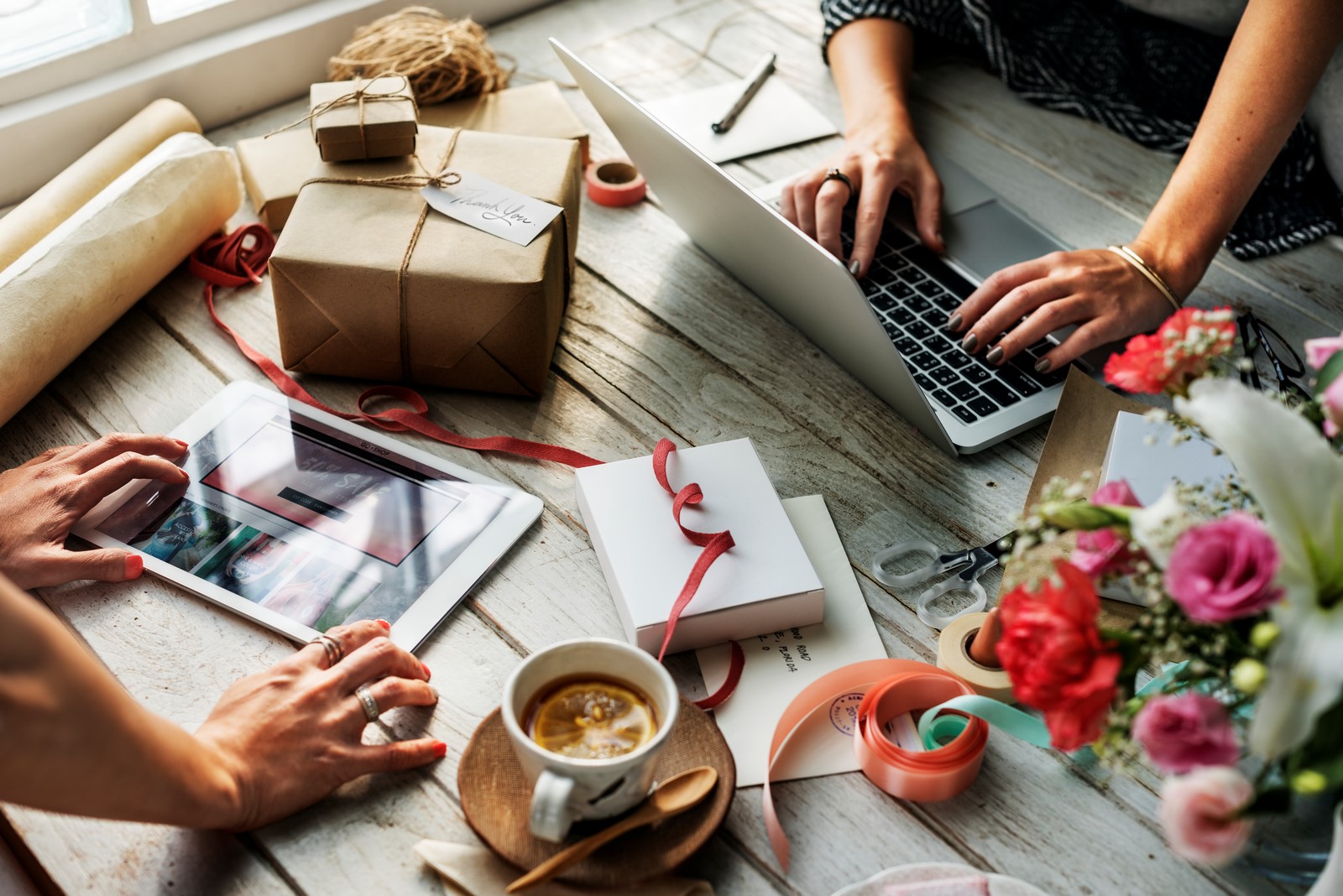 1. People Are Searching for Your Business:
Not long-ago businesses used the phone book as their main advertising source. Coupled with newspapers, flyers, magazine, radio, direct mail and other local sources, businesses could spend a lot of money trying to reach their potential customers.
Where nowadays, people will just easily look up the brand, products or the service on Google and if you're not there, customers may look somewhere else.
Six out of ten (6/10) of potential customers expect to at least find your business, service or product online. And half of them will go straight to the website.
2. Your Competitors Are Already There:
There is a huge chance in that your competitors are already online.
And as stated above, that 81% of the buying process starts with an online search, it means that you'll be losing quite a big chunk of the market if you're not online as well.
3. Low Advertising and Marketing Costs:
Did you know the one-time cost of designing a website and annual fees you spend on renewals (domain & hosting), website maintenance is just a small fraction of the cost you spend a year on printing out brochures, billboards, flyers and many others?
4. 24/7 Business Operations:
With an online presence, your company or organization is open for business to anyone, anywhere around the world for all 24hrs a day, 12months a year. Imagine finding an order or Inquiry about your products waiting for you to just click reply and business transactions start on another or different level. So, with a website that has a form, email, and order online function will obviously prompt a client to leave a message or call you later.
5. Communication and Customer Care at its Best:
Imagine just sitting behind your computer and click on the send button? And in just seconds you have notified all your existing and prospective clients about your new products, promotions, achievements in quickest move possible.
Imagine you providing answers through a website (FAQs: Frequently Asked Questions) to those constantly boring questions that you have had repeatedly about your business. Do you think this would be possible with poster letters?
6. A Complement in Branding:
Did you know that having a nicely designed website can strengthen your corporate image and improve your branding? That is why hiring a professional website designer or company is very essential. Because you want to emphasize the branding then usability, easy access, friendly look of a website is so important.
7. Your Online Presence Adds Confidence, Trust, Belief and Hope into Your Clients:
This shows how your business is a step ahead of the others and how your products are easily understood. I have noticed that customers always want to purchase a product or service they have understood. No one wants to buy something is ignorant about! Do you?
Studies shows that 90% of customers claim that online reviews influence their buying decisions.
8. Increased Business Relationships:
Research has proved that enhanced marketing and management in business relationships bring big sales to companies. This is characterized by an exchange between two or more parties. In simple terms, your website could contain information related to other businesses your clients might show interest for.
9. New Consumer Generations:
Even though most of the companies do not make vendor selections based on search results, you cannot rule out the possibility that an employee of the company might make some initial searches on the internet to research information and find potential vendors. It makes sense to put a quality website in place for them.
10. Survey (Market research):
You want to know how your products or services are faring on the market? Well, a website can just do that with help of tools like opinion polls, survey, statistical tools and many more out there.
*** BONUS:
Contact Information:
With a website, your contact details are accessed by a click away. This makes it easy to be located by anyone, anywhere which is the hardest thing in business (reaching you).